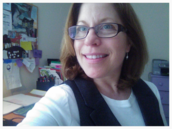 Type your paragraph here.

Deb Davis Advocacy

​​Non-attorney Education Advocate
Contact me for a free

initial consultation.
207-233-3392 ddavisadvocacy@gmail.com
My experience as a Non-attorney Education Advocate started as a parent of a child with developmental disabilities. For the past 9 years, I've worked collaboratively with my child's school team for an individualized educational plan (IEP).


In 2011, I was invited by Maine

Commissioner of Education to serve on the Rulemaking Team, that was revising the rule governing physical restraint and seclusion.

For the past 6 years, I've served on the
Maine Developmental Disabilities Council on the Executive Committee and as Co-Chair to the Council. I've also served as a stakeholder on the Title I Committee of Practitioners for the past 5 years.
Since starting my Advocacy business in 2013, I've worked with many school districts in Maine, attending many IEP meetings every year, and have faced many diverse challenges and disabilities.